Photos Page 6
Newest photos are last.. Keep checking back...we'll post more soon!
More photos of our trip to Escudo de Veraguas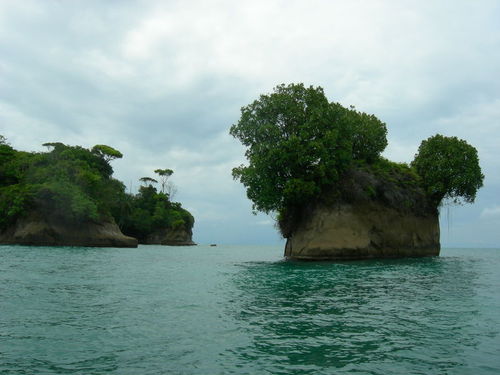 Small islands, or keys, along the north end of the main island.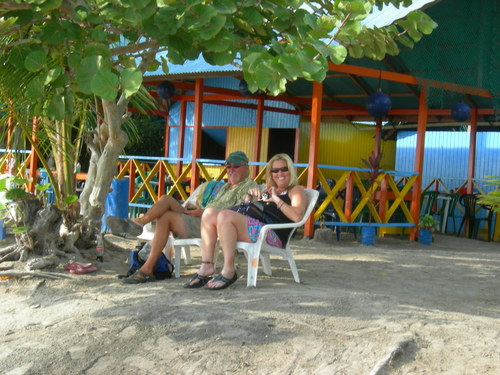 Waves lapping the beaches and rocky cliffs.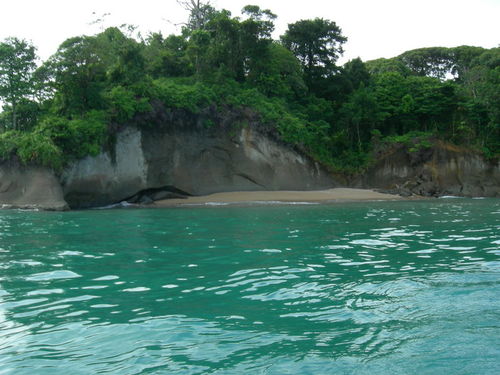 More beach - note the turquoise blue water.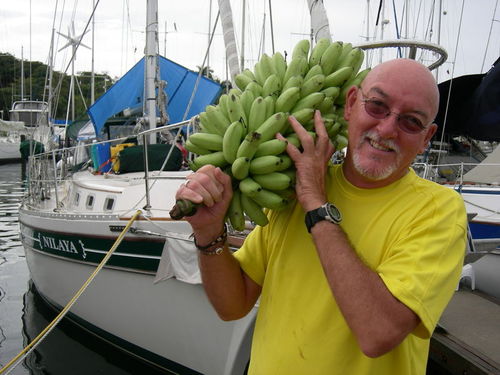 Jim with a stalk of minature bananas. We prefer these as they seem to have more flavor than regular size bananas.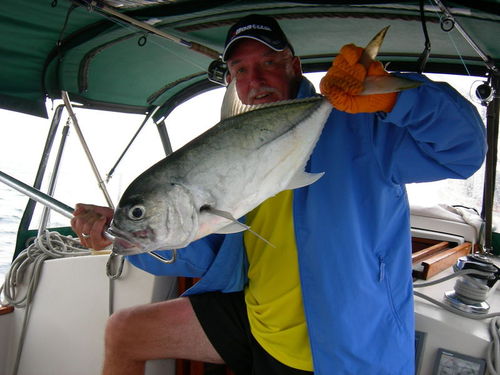 We finally caught a fish! A 24" Jack. We BBQ'd the filets with garlic and butter.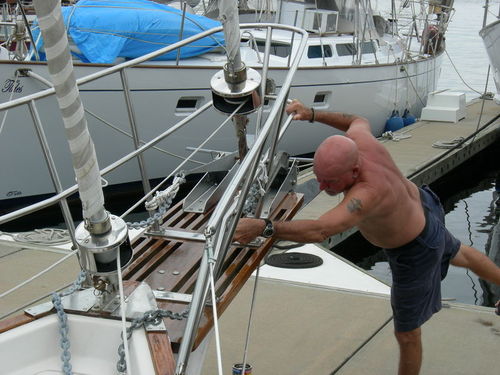 Jim finishes varnishing the bow sprit. This could be a new Yoga position!
Laura is still sewing! Designing a UV cover for Bob the dinghy.
More on Page 7