Photos Page Four
Newest Photos are last, so keep checking back!
Here are photos of Bocas town and a few that relate to topics we mention in our blogs.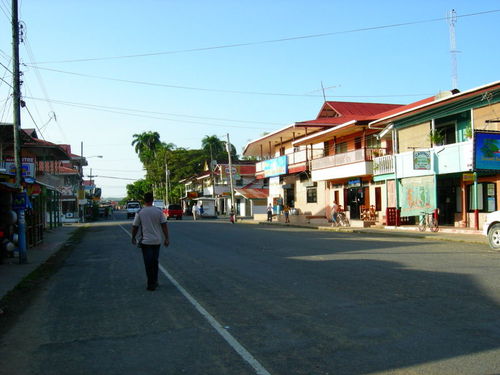 Looking up Main Street - Lots of Shops and Restaurants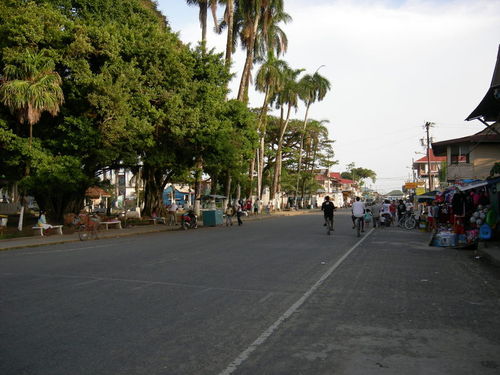 A large park is to the left where there are many activities, and you can catch a bus to a beach or another area of the island.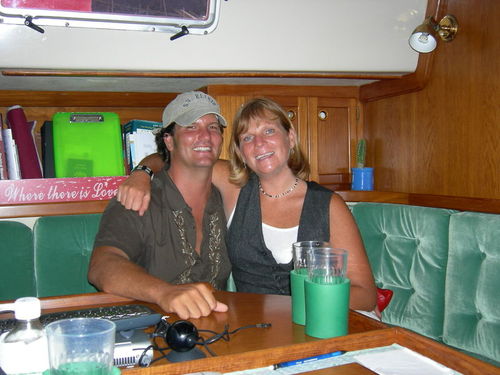 Our first guests! Jason and Christine from S/V Lotus - Follow their voyage by going to www.voyageoflotus.com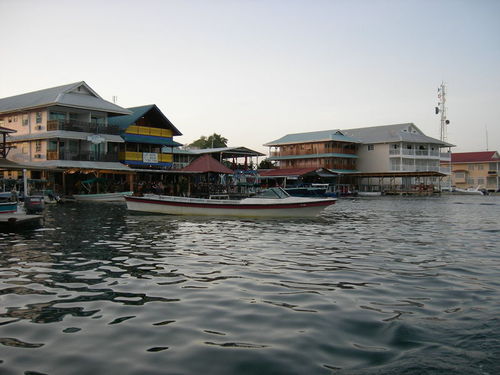 Bocas from the water - A water taxi leaves to go to another island.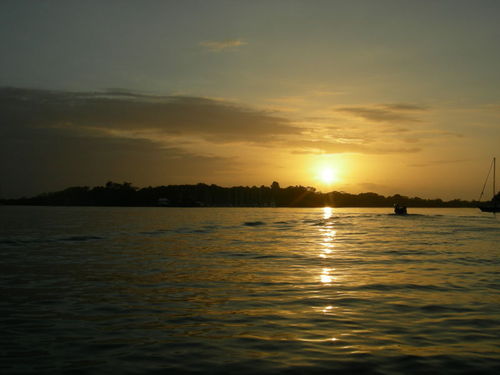 The sun sets over the marina.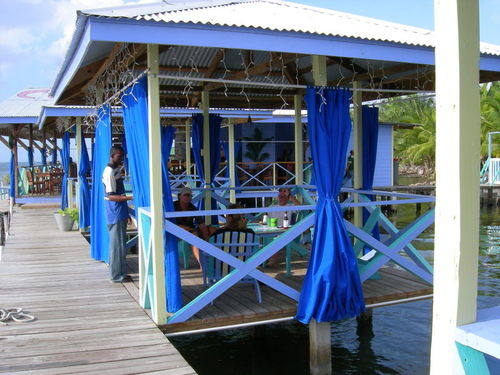 Enjoying dinner in one of the cabanas at the Cosmic Crab.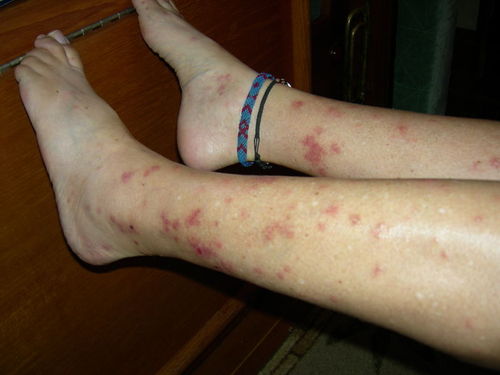 Don't forget to put on bug spray! The price of paradise...