Photos Page 5
Newest photos are last! Keep checking back, we'll post more soon.
More pics below of places we've been around Bocas.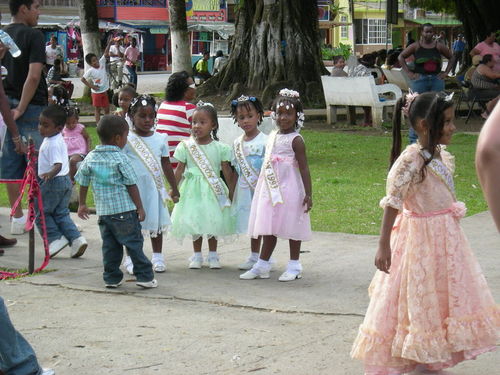 One day they had a pagent in the park. These girls were beaming.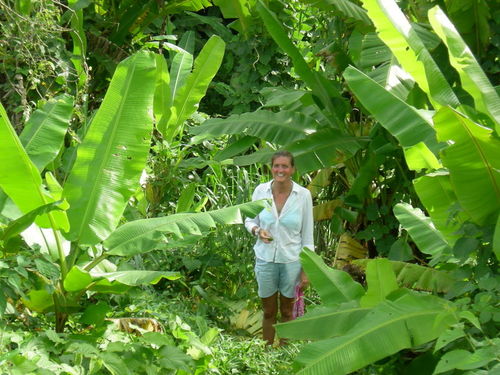 Standing among the banana trees hiking back from swimming at Wizard Beach on Isla Bastimentos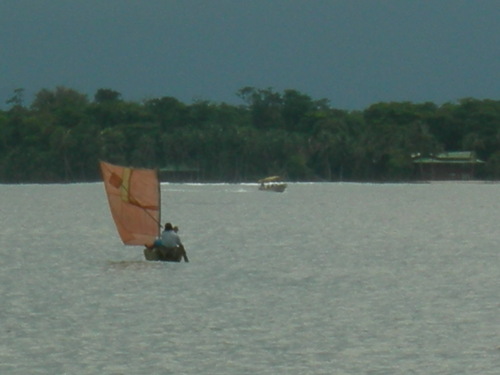 Two local fishermen in handcarved wooden canoe with patchwork sail.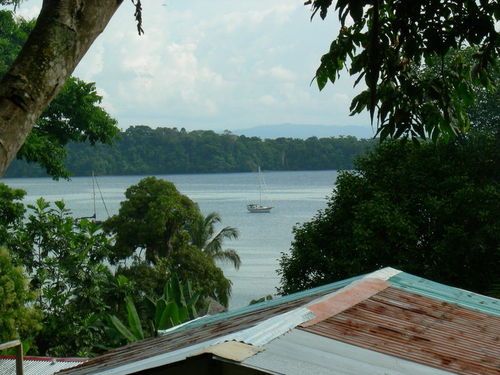 Nilaya anchored in Bastimentos Bay looking down from above the town.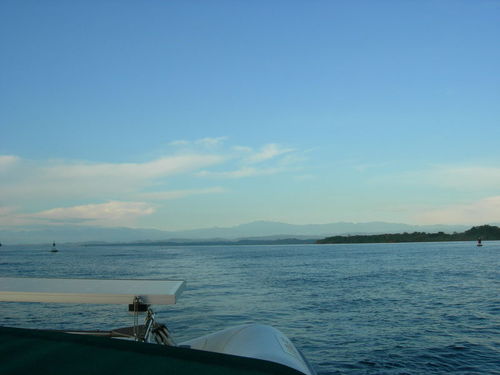 Looking back at the mainland with the mountains in the distance.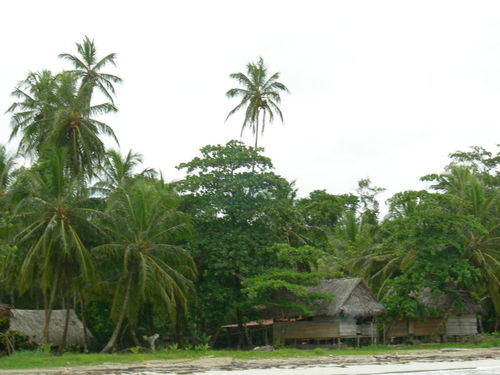 Huts on Escudo de Veraguas where fishmen stay.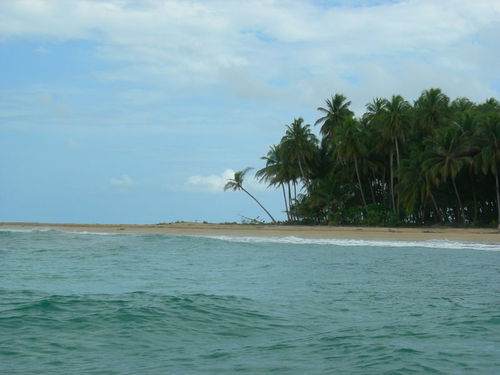 Deserted beaches, beautiful views!