Photo Page Three
Newest Photos are last - keep checking back - we'll add more!
Here are more photos of our 9 day trip to Bocas del Toro.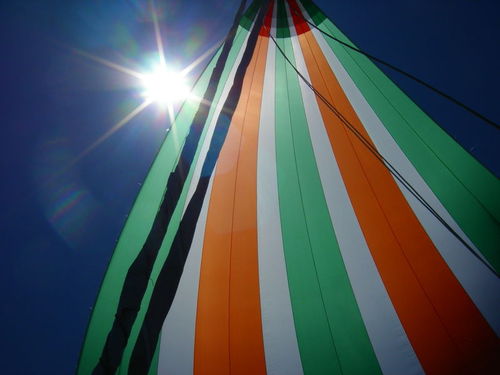 Spinnaker flying - Ain't She Pretty!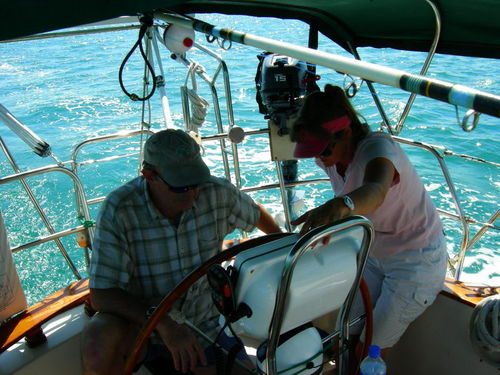 Laura and Steve check the chart plotter.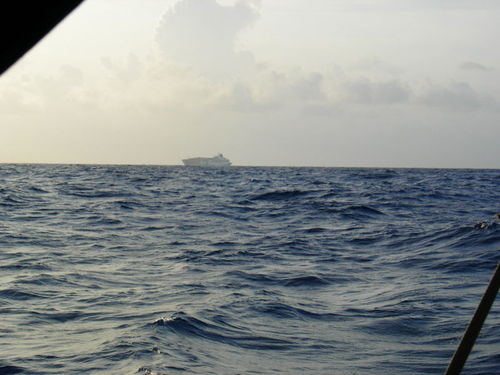 We're not alone! One of the few large ships that came near.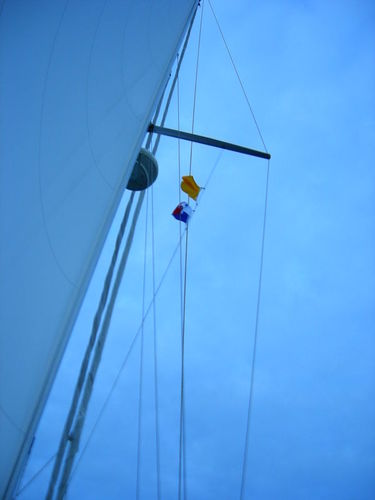 In the rigging, as we came into port, flying the required Quarantine flag and a courtesy Panamanian flag. The "Q" flag must be flown until checked in and cleared by authorities.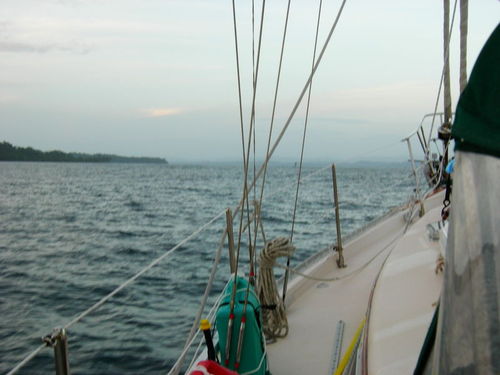 Morning light and Land Ho!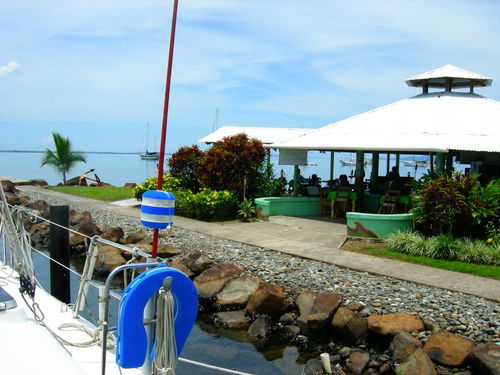 The mooring bay and Marina Calypso Cantina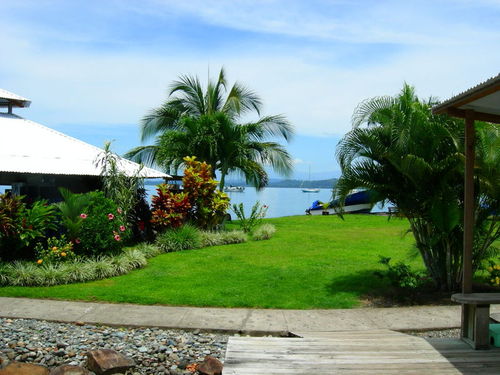 The grounds are well kept with lots of palms and flowers.
See more photos on Page Four!