Photo Page Two
Photo Gallery
Newest Photos are last. Keep checking back!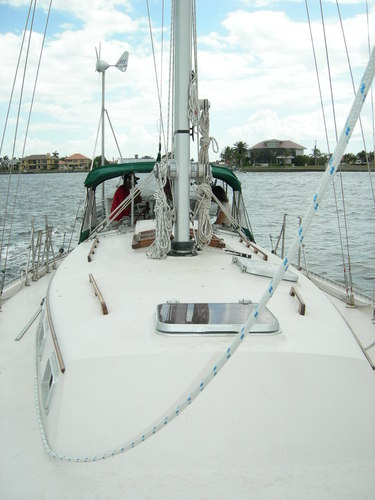 Out on the water doing anchoring practice - from the bow of the boat looking back.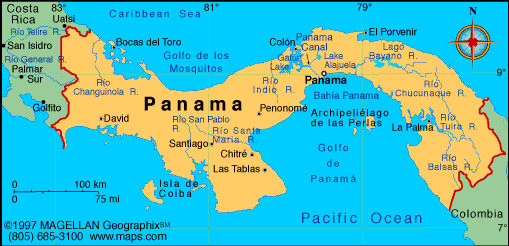 Here's where we're going in Panama--Bocas del Toro is near the Costa Rican border on the Atlantic side.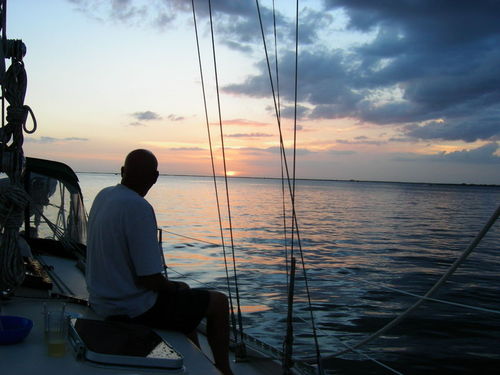 Sunset in Charlotte Harbor. We anchored out for the evening after a quick sail.
The Adventure Begins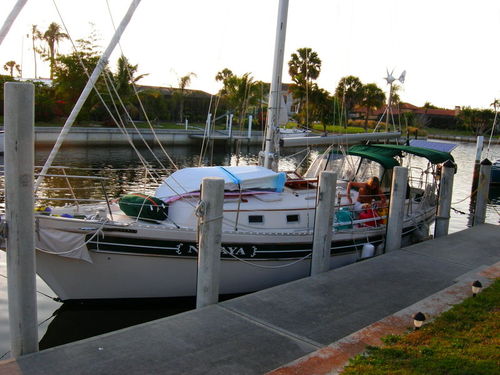 Up front are the dinghy and liferaft.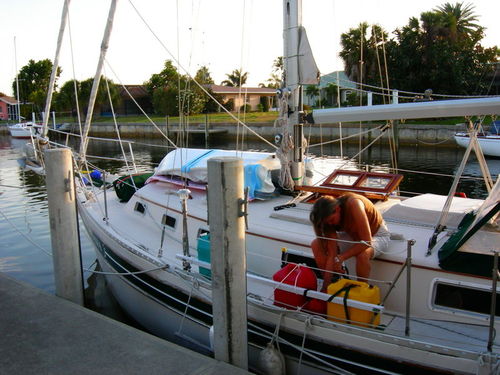 We have extra fuel and water tied down to both sides. Hopefully, we have enough -- We loaded so much stuff, it's a wonder it still floats!
Underway 1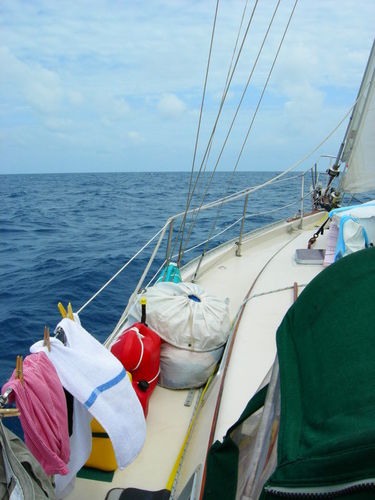 We could hang laundry on the lifelines to dry. The spinnaker sail is in the large bag near the front ready to go if we encounter light winds, which we did often.
Underway 2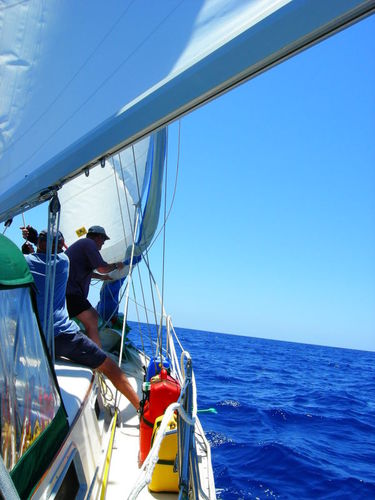 More Photos on Photo Page 3